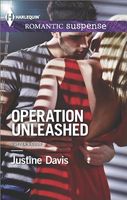 Series:
Cutter's Code
(Book 4)
Stepping up to the plate will put him in the line of fire...
For Drew Kiley, married life isn't what he had in mind. Driven to "I do" by a sense of familial responsibility, he assumes the role of husband to his brother's wife, Alyssa...and the role of father to his nephew, Luke. It seems to be the logical solution in light of his brother's abandonment. But Drew doesn't know the whole truth about his brother's past. A rescue from a canine companion sets Drew and Alyssa on a perilous course of extortion, kidnapping and secrets unveiled. United in their determination to protect Luke, Drew and Alyssa learn to depend on each other. But as tensions escalate, so does a deep undercurrent of desire that casts their marriage in a different light.
Another fantastic Cutter story. Cutter the dog drags his owners, Quinn and Haley, into the life of a little boy named Luke. His parents aren't getting along, and while it's not the kind of case that Foxworth normally gets involved in, Cutter isn't giving them any choice.
Drew and Alyssa had married three years earlier, after the death of her husband who was also Drew's younger brother. He and Alyssa had eloped when she was seventeen, and their life hadn't been a good one. Alyssa had adored Doug, but he died while committing a robbery, leaving her and Luke alone and broke. Drew found them while Alyssa was in the hospital and married her to provide for her and Luke.
Drew was the older brother, serious and responsible. Doug had been the spoiled younger son, skilled at using charm and manipulation to get his way. Drew had resented Doug for years because he was always stuck cleaning up Doug's messes. Even after Doug's death, all he can see is the terrible things Doug did. He was determined to be the best father he could be to his nephew, but dealing with Alyssa's perpetually rosy memories of Doug was driving him nuts. Their marriage had started out as a purely business arrangement, but over the last year Drew's feelings have changed. He is in love with Alyssa, but can't see her ever returning his feelings.
Alyssa is very grateful to Drew for everything he has done for her and Luke. Her life with Doug hadn't been great, but she had loved him and knew that he loved her too. She refuses to believe all the things that Drew says about Doug, preferring the things that Doug had told her. The constant strain of the two opposing viewpoints creates a lot of stress between the two of them, but she tries to let it go. Drew is such a good father to Luke that she can forgive a lot of things.
Cutter's arrival, leading Luke back home after he ran away, brings a new element into their lives. Quinn and Haley offer to help Drew and Alyssa get the full truth about Doug and his activities so that they can lay their conflict to rest. Just as that process starts, Alyssa receives threats from Doug's former partner in crime, who has just been released from prison. He wants the money from the last robbery which he is sure that Alyssa has. Suddenly Foxworth's involvement goes from research to protection.
I loved seeing the way that Drew and Alyssa are mostly able to put their differences aside when it comes to doing what is best for Luke. The danger that they are now in changes the dynamics of their relationship. Alyssa starts seeing Drew as more than just her partner, but as a man who will do anything to protect them. As more information comes out about Doug, she begins to let go of the idealized vision of him and seeing him for the flawed man that he was. She also begins to discover that her feelings for Drew have changed and she's not sure what to do about it. She doesn't want to make him regret what he has done for them, but she really wants a chance to make it real. I was happy to see Alyssa finally start to move toward a real relationship with Drew. It was easy to see how much he cared for her and she was so blind to it for so long. It was fun to watch them react to Cutter's attempts to get them together.
I always love Cutter's role in the books. He has his way of doing things and no human is going to interfere with it. In this one he is protector and companion for Luke. I loved the way he could go from playtime to attack dog in the blink of an eye. He also did a great job as marriage counselor for Drew and Alyssa, practically forcing them to talk to each other. It's always fun to see people go from disbelief to acceptance as they get to know him and see him in action.
I really enjoyed the suspense part of the story. It wasn't particularly intense until the very end, but it was a good vehicle to get Drew and Alyssa working together. I always like seeing the Foxworth people do their thing and this was no exception. I liked catching up with people from earlier books and trying to figure out who will be next. I have a feeling that Rafe's will be the next story and have a sneaking suspicion of who will be his love interest.