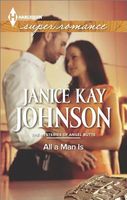 Series:
Mysteries of Angel Butte
(Book 3)
Is this reward worth the risk?
Big risks hold no appeal for Julia Raynor after losing her husband to his high-danger career. And his vice cop brother, Alec, doesn't seem much different -- although he is there for her and the kids. So when her son is headed for big-city trouble, Alec voluntarily becomes police chief in Angel Butte, Oregon, to remove him from temptation.
But temptation stalks more than her son. Living close to Alec, the long-denied attraction Julia harbors won't be ignored. And Alec's actions say it's not one-sided. Can she believe in another Raynor man? Yet, when a threat catches up with her family, Julia knows Alec is the only one she can trust!
Good book. The romance is a slow growth one, but no less intense because of it. Julia lost her SEAL husband a year and a half earlier. Her thirteen year old son wasn't handling it well, so she packed up her kids and moved to LA to be closer to her brother-in-law Alec who has been a great support to her. They aren't there long before Matt is getting into worse trouble, so Julia decides to move the kids to a small town somewhere. She's surprised when Alec offers to move with them, to continue to be an influence in their lives. He gets hired as the new police chief in Angel Butte and Julia follows a few months later.
I really liked both Julia and Alec. Julia was obviously at her wits end trying to figure out what to do about Matt. Ever since her husband's death he's been angry, rude and constantly in trouble. She really hopes the smaller town will reduce his chances and get him back to the kid he used to be. She's also very happy to be near Alec again, as having another adult to help will reduce her stress somewhat. But it increases in another area, because being around him so much just strengthens her attraction to him. She's fighting guilty feelings over her husband's death, as they had argued before he left. Their marriage had been in trouble for awhile. She had never expected to be attracted to Alec, who also has a dangerous job.
Alec has been attracted to Julia for a long time but as his brother's wife he buried those feelings deep. With his brother's death he feels responsible for looking out for them and is just as worried about Matt as Julia is. When he hears her plans to move them away from the city he realizes that he really doesn't want to let them so far out of his life. He has no problem with the idea of uprooting his own life to do what is best for them, so starts applying for jobs in smaller towns. He gets hired as police chief in Angel Butte, replacing a chief who had been found to be corrupt. Cleaning up the department has been a challenge but things are getting better by the time Julia and the kids arrive. Having them so close makes Alec realize how much he's been missing in his life and how much he wants them all for himself. It's not long before he discovers that the feelings he has for Julia are mutual, but both of them have to lay their guilt to rest first.
I felt so bad for Julia. Her son is being a real pain in the butt and she is running out of ideas on how to cope. She knows there has to be a reason he's behaving that way but so far she hasn't figured it out. I loved seeing the trust and cooperation between her and Alec as they worked out the best way to deal with him. I could feel their worry about him, and their hope that they could soon find out what was behind his behavior. There were some very intense times as things came to a boil for them all. That confrontation was heartwrenching for them and emotional to read.
Alec was also dealing with some threats against him and the family. He's being told to give up supporting a candidate for sheriff who is running against an incompetent, possibly corrupt man or harm could come to his family. He also has to return to LA to testify in the murder trial of a drug trafficker. He isn't sure if the two things are connected, and when Matt is kidnapped he has to find a way to save him. This was a very intense part of the book and kept me hooked until it was all over.