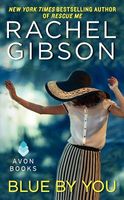 They say you never forget your first time, but there's nothing Blue Butler and Kasper Pennington would rather forget than their brief but fiery teenage love affair. Yeah, it was hot while it lasted, but then he went off to join the Marines, leaving Blue in New Orleans. She's tried to block him from her mind for good, but nothing can really erase the feeling she had when she was with him.
And now he's got the nerve to return -- leaner, meaner, and strong enough to pull her into his arms and kiss her senseless. Blue's a successful businesswoman now, with no time to figure out what went wrong all those years ago. But Kasper knows she's the one woman for him … and now he's got to prove it to her all over again.
Good story but way too short. Blue and Kasper had first met when Blue was eighteen and Kasper was twenty-one. She had just graduated from high school and he was home on leave from the Marines. Their families had been feuding for two centuries, so neither had met before they encountered each other at a friend's party. Blue was fascinated by him, seeing all the things she had been warned about - "stay away from those rascally corrupt and sugar-mouthed Pennington boys." When she had a few minutes to talk to him, she did it, just to see and quickly came to the conclusion he was just as dangerous as she'd heard. Kasper, too, had heard all the reasons to stay away from the Toussaints women, but his first sight of Blue had him ignoring all that. While passion flared between them at that first meeting, Blue was cautious and pulled away that first night. The next day, however, she went to see him and they ended up having a passionate encounter. The next day he never showed up for their rendezvous, breaking her young heart.
Now he's back, and wants to see her again. It's been twenty-two years, with a marriage and divorce on her side, and two on his. Blue has never quite forgotten him, nor has she forgiven him for standing her up. She's a successful woman, having restored her family's plantation, and is running it as a tourist attraction. Kasper has been out of the Marines for a few years and has a successful construction company. He's renovating his family's plantation and uses that as the initial way to get together with Blue. Kasper knows he messed up when he left all those years ago and wants to prove to her that he can be what she wants.
I generally liked the story, but it was too short for me to feel really connected to it. I liked the way we got a quick introduction to the feud and their backstory, but it would have been nice to have more detail. With a feud as long-standing as this one, I would imagine that their families are going to have something to say about a relationship, but we don't get any of that. I liked the fact that Kasper owned up to the reason he stood her up, it was very believable for a guy that age. I enjoyed the description of Blue's business, and the steel magnolia vibe I got from her. It's a bit of a stretch for me to buy into she and Kasper declaring their love after just a few days, considering they hadn't seen each other for so long.