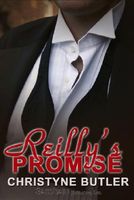 She stands for everything he despises. Only, the minute they meet, she becomes everything he desires. Former US Marine turned private investigator, Reilly Murdock is no stranger to high society. Thanks to his malevolent millionaire stepfather, he turned his back on that elite world years ago. But when a friend calls in a favor he's honor bound to repay Reilly finds himself stuck as glorified babysitter to a spoiled heiress with secrets of her own.
Since her father's sudden death six months ago, Cassandra Van Winter has been trying to conceal her family's millions of dollars of debt. She can't afford to let anyone near enough to discover the charade she's maintaining. At first, the discovery of a multi-million-dollar necklace seemed like the answer to her prayers, but that was before the "accidents" started. Now, she takes one look at the six feet of muscle her mother's hired to protect her, and curses her body for coming back to life. As the "accidents" increase and danger comes closer, Reilly gets closer too. Before long it's not just her life in danger, but her heart.
I loved this book. Reilly is wallowing in his misery when his friend and mentor "Digger" calls him. The daughter of a friend has been having unexplained "accidents" and her mother is worried. Would Reilly go act as bodyguard and see if he can find out what is going on? Reilly isn't thrilled with the idea of babysitting a rich girl, but he owes his friend so he goes.
I loved Reilly. He is going through his own personal hell, having been injured during the war and been given a medical discharge. He hadn't expected to end his career as a Marine just yet. Now he's working as a private investigator and drowning his sorrows when he isn't working. Digger's request for assistance can't be refused, but Reilly really doesn't want to be around high society people again. He'd spent years in that world, putting up with his stepfather's nastiness and he doesn't have any desire to be there again. His first sight of Cassandra knocks him for a loop, as her beauty awakens long buried feelings. It isn't going to be easy though, because she wants nothing to do with him as a bodyguard. He has to convince her that those accidents aren't really accidents, keep her safe and try to resist the attraction he feels for her. I loved the chemistry between Reilly and Cassandra. There's a fair amount of snarkiness between them as Reilly uses sarcasm to try to keep distance between them, but he's fighting a losing battle. He also discovers that Cassandra isn't the spoiled brat that he expected and that there's a lot they have in common. He suspects that she's keeping some kind of secret that might have bearing on what is happening, but she's not telling. I loved seeing him blow away her expectations about him as he fits so well in her world. I got quite a laugh out of seeing her first sight of him in his tux and then as he handles things at the party they went to. I also enjoyed his surprise about his own circumstances when he talked to his half brother and what he did with that information. He had some pretty intense memories that he had to deal with but being with Cassandra ended up giving him a different outlook and helped him accept some of the things that had happened. He had a couple instances where he fell down on his job as bodyguard because of his personal reactions to Cassandra, but they worked out okay.
Cassandra is hiding a pretty big secret from the world. Her father's death six months earlier exposed the fact that he was deeply in debt. Cassandra is doing her best to keep that information quiet as she works desperately to find a way to recover. In her work as the owner of an antique store she acquired a necklace that is worth millions. As she prepares to sell that necklace strange things begin to happen. She refuses to think she's being targeted until her mother hires a bodyguard for her. She tries to convince Reilly that he's not needed until he saves her from yet another "accident". She is also fighting him because he's making her feel things that she's avoided for years. She's had enough trouble with men over the years that she really doesn't trust them, but Reilly is making her rethink that distrust. I loved her strength and independence as she tries to secure a decent life for herself and her mother after her father's death. Her resistance to Reilly at first is mainly because she doesn't really believe there's a threat, but once she is convinced she is very glad to have him around. I loved her growing appreciation for his abilities, and also for the way he makes her feel. There are times she came across as a bit snobby, such as her resistance to him coming to the party with her. But overall she was a good person caught in a bad situation. Her feelings of betrayal were deep when she learned of his background and it only emphasized how much she had come to care for him. I was very impressed with the way she kept her head at the end when she was in danger. I loved the ending and the way she surprised Reilly.
The mystery of the accidents and the stalker was very good. I was definitely invested in finding out what was going on and who was behind it. I did have the who figured out pretty early, but the exact why was still in question up to the end. There was also a very interesting twist that I didn't see coming before it was all wrapped up. I would like to see a story involving Reilly's brother as he seemed to be a pretty interesting guy in the few times he was included.