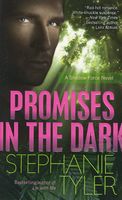 Series:
Shadow Force
(Book 2)
On the run, in each other's arms, with one last chance to survive.
A rugged Navy SEAL, Zane Scott was part of a failed mission to rescue Dr. Olivia Strohm from abduction by the terrorist group Dead Man's Hand (DMH) -- and her anguished screams have haunted him ever since. So when he gets word that the beautiful physician has escaped from her captors in Africa, he's got personal reasons to storm the continent and save her.
Like her would-be liberator, Olivia carries the burden of a dark secret from her past. Ruthless and relentless, the DMH has threatened to hunt her down -- and to systematically hurt anyone she's close to. The last thing she wants is to be rescued -- even by someone as shockingly handsome as Zane. Yet the hot-headed special ops hero has come for her, and together she and Zane just might have a shot at not only stopping DMH's reign of terror, but also saving what's left of their souls.
This book begins six months after the end of Lie With Me. Zane has been haunted by the fact that they weren't able to rescue Olivia from DMH. When he hears that she's escaped and is on the run in Africa, he is determined to rescue her. What he doesn't expect is her refusal to be rescued. She knows the people at DMH want her back and will stop at nothing to get her. She doesn't want anyone else to get hurt because of her.
I liked Zane and Olivia. Both have some serious baggage that keeps them from getting close to other people, but from the beginning they connect with each other. Zane had been a street kid in Africa after his missionary parents were killed. He had been taken and sold, but escaped soon after. Several years later he was found and adopted but has always had trouble trusting anyone but his brothers. Throughout the story we see just how close that relationship is. He's not sure why he is so obsessed with finding Olivia, but he goes with it. Meanwhile, Olivia has managed to escape her captors after having been forced to do black market organ transplants. She feels tremendous guilt over it and would rather stay there and do some good rather than go back to the US. As they work to evade those who are chasing them they also find themselves sharing things they've never talked about with anyone else. The chemistry between them is also strong and they wonder if there's a chance for a future together. I really enjoyed seeing the way that their developing relationship helped both of them deal with some of the traumas of their pasts.
There are two secondary stories also. Zane's brother Caleb has been tasked with capturing Vivienne, a computer guru who is suspected of selling a program to DMH. It doesn't take long for him to figure out that she's innocent of those charges. Now he has to protect her while she figures out a way to safeguard the program and make it useless to the terrorists. I liked Caleb a lot. He has a protective streak a mile wide, as shown in his interactions with his two brothers. That protectiveness adds another layer with Vivi because he is so attracted to her that he just can't fight it. He had some tough choices to make while trying to find out if she was one of the good guys or not. Vivi is one of those supersmart people who has never had good luck with relationships. She's not quite sure whether she can trust Caleb or not but her instincts say yes. She has to decide if she can also trust him with her heart.
There is a third storyline involving a medical mission in Africa. This is one of the places that Zane and Olivia end up during their escape. Rowan is a former military medic who goes there to help and as a way to find some inner peace after years of war. She lost her husband on 9/11 and has felt empty ever since. There she meets Tristan, a man who works closely with the clinic, training people who provide security there and at other clinics. I liked Rowan's strength as she deals with the dangers surrounding the clinic and directly affecting one of her patients. She's also stunned by the immediate attraction she feels for Tristan. Tristan is experiencing the same attraction, stronger than he's felt for anyone else. He's hoping that she can stick it out and give them a chance at a future together.
The suspense part of the story, with DMH's pursuit of both Olivia and Vivi was very good. The action is good as they have to evade capture. We also get periods of having the story told by DMH's point of view and see that everything is not going smoothly there. Internal conflict is shown and it's interesting to see how this conflict affects the pursuit of our two ladies. The conclusion is pretty good, with some things still left unresolved to lead into the next book.