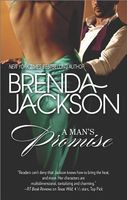 Series:
Grangers
(Book 2)
A man's word is his bond. His family is his strength. His heart is his own.
Superstar musician Caden Granger has spent years running from love, commitment and family. Yet despite his fame and fortune, he knows the kind of respect and adoration he needs can only come from one person -- the very woman who wants nothing to do with him.
Charity volunteer and owner of a wine boutique, Shiloh Timmons finally got her life on track once her relationship with Caden ended, and she's in no hurry to revisit a romance with the man who believes she left him standing at the altar.
If Caden can't have Shiloh by his side, all the success in the world will mean nothing. Now he has a chance to renew his promises…but is it too late?
Very good book, second chance story with a mystery going along with it. This isn't really a stand alone story as the first book,
A Brother's Honor
, should be read first to get the full story. The main focus in this book is Caden, the middle brother, and his relationship with Shiloh. Caden and Shiloh had been friends as kids, until Caden's mother was murdered and his father imprisoned for it. Shiloh's parents forbid her from seeing him again. They renewed their friendship after they were grown and away from home, where it grew into a deep love for each other. Their plans to elope were interfered with, leaving Caden feeling betrayed and Shiloh wondering what happened. Four years later Caden finally learns the truth and is determined to win back Shiloh's love and trust.
Caden came across as a bit of a jerk at the beginning. His attitude toward Shiloh when she came to him with what she discovered about their aborted wedding was really bad. I got that he was hurt by what he saw as her betrayal, but considering the source of the information he should have investigated more. I liked the way that he realized how badly he had screwed up once he did have the truth and knew it was going to be a struggle to win Shiloh back. Shiloh had suffered from her heartbreak for a long time, and after the latest confrontation with Caden had finally decided it was time to move on. Having him show up and admit he was wrong was satisfying for her, but she wasn't so sure she wanted to risk her heart again. I enjoyed Caden's persistence and Shiloh's attempts to resist. A near death experience for Caden showed Shiloh that her love for him hadn't died and being together was more important than hanging on to her hurt. Their relationship continues to grow as they deal with questions of who might be trying to kill him and the ongoing puzzle of who was really responsible for his mother's murder.
Throughout the story are more clues showing that Shep Granger is indeed innocent of his wife's murders. He may be stuck in prison, but he is still receiving threats against his family if anyone tries to prove him innocent. I love seeing how he has made use of his time in prison and the influence he has had on the lives of others. That influence ends up helping him protect his family, even from behind bars. I also enjoyed seeing his relationship with his lawyer and look forward to more of it in the next book. The clues we get about the murder lead to the idea that there was more to it than a lover's quarrel. The last chapter contains a twist that I really didn't see coming and will be very interested in seeing what comes of it in the next book.
There are also some good parts dealing with the ongoing relationship between Jace and Shana. I loved seeing the way that Jace's happiness is an example for his two brothers, even though they may not always appreciate it. They are still dealing with some of the fallout from the corporate spying in the first book and a suspected murder has them thinking that their troubles aren't over yet.
Shana's dad also has a continuing storyline with his new lady friend. I loved his conviction that her blindness doesn't matter. I really liked his conversation with his daughter about his feelings for her late mother and the difference in his feelings now.
One of the most enjoyable parts of the book is Dalton's search for the woman that he met in a bar one night. Dalton is the brother who is the biggest player of them all. He's never had to work for a woman's attention and it seems to have gone to his head. When he tracks down the mystery lady he's surprised when she wants nothing to do with him. He has an even bigger surprise in store when he finds out who she is. His book should be very interesting.